North Main Music's mission is clear and simple:
"We are here to help you improve your music playing, enjoy your music to the fullest, achieve your music goals, and to give back to our community."
North Main Music offers private, weekly music instruction in a fun, and family-oriented environment. Our studios provide you with a comfortable setting so that you can feel free to focus on your music.
Since 2003, we have taught thousands of students from Nashua, Merrimack, Hollis, Hudson, Bedford, and nearby Massachusetts communities. For parents waiting while their child takes his/her lesson, we offer Wi-Fi in our comfortable lobby. Parking is also free and conveniently located close to our building.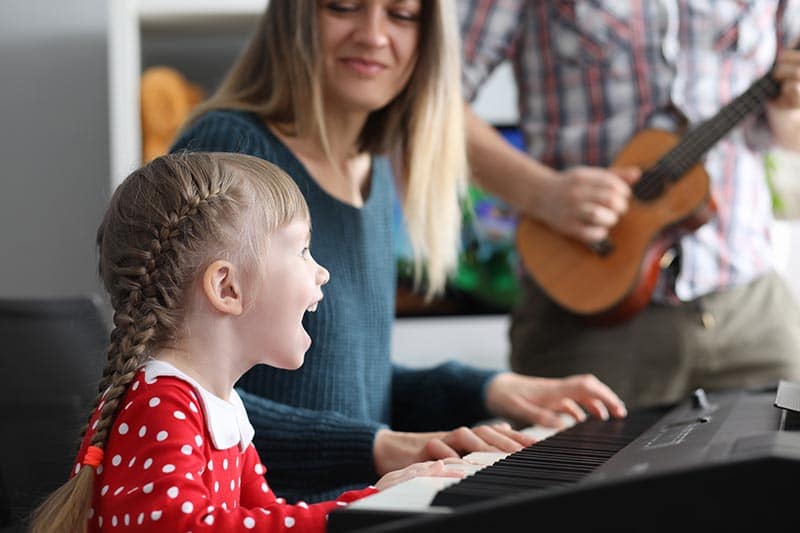 Why should I study at North Main Music?
"Our music lessons experience is unique. Here is why thousands of families have chosen to take lessons with us since 2003:"
Customized lessons that "meet you where you are". We purposely don't have a standardized lessons program. You are unique, and your reasons for learning music are nurtured by experienced teachers that can save you time learning the right way.
Convenient location: We are conveniently located by the Nashua Airport, between Exit 6 and 7.
Multiple Instructors and Styles: Finding the right teacher that can communicate to you is critical. With multiple instructors, we offer increased scheduling flexibility. This also means we can often accommodate two or more students at the same time.
Semiannual Student Concerts: Take it to the stage! Get the opportunity to perform in our Student Concert.
Bands and group programs: Make friends through music. Bands give you the opportunity to rapidly improve grow with other likeminded musicians.
Seasonal Contests: Stay motivated! We offer several creative contests throughout the year that will give you an opportunity to put your valuable lessons to work.
On site recording studio: Students get the opportunity to participate in our yearly school music releases as well as do their own professional recordings.
Free group classes for enrolled students: We offer music theory, tech and performance workshops among other seasonal offerings.